Useful Careers Quizzes and Websites
ICOULD
Explore different roles and search by subject areas to find out where your choices could take you.

LAUCH YOUR CAREER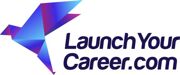 Complete the personality quiz to see if your personality is a good fit with different occupations.
Click here to Launchyourcareer
16 PERSONALITIES
Take this personality quiz to see how your character may link to your future career aspirations. It's suitable for some pupils but not all.
Click here for 16 Personalities
In addition https://www.sortyourfuture.com/ and https://www.ucas.com/explore/career-quiz have good quizzes and information.