Alumni
We are pleased to continue to work with our past students in all aspects of school life.
Alumni come in and speak at our Pathways conference to Year 12 about the advice of guidance they would give themselves now. They talk about how they were supported in school and prepared for life beyond 6th Form.
Several alumni come into school to support across all years and all subjects to provide advice and guidance on career routes and pathways. Additionally, alumni mentor current students with advice and guidance for specific university routes. We have alumni undertake subsequent work experience within school within our Art and Dance departments.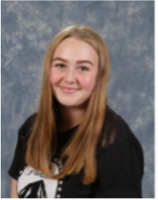 GEMMA
At sixth form I studied fine art, art graphics and photography. When I first started sixth form it was September 2020, so just after lockdown. I was very nervous going back into a school environment after being away from it for a long time. However, my mood completely changed after my first day because all the sixth form staff and teachers are so supportive and caring.
The sixth form block can be a bit daunting at first because it's a whole new part of the school you haven't experienced yet but there is nothing to worry about. The staff are all very friendly, understanding and supportive in fact they will take the time to help you out with any problems or worries you are having and find a way around it.
At the end of year 13 is when stuff starts to get a bit stressful, you have to decide what route you want to take which may be university, apprenticeship or a full time job. This is where you will really appreciate the support from sixth form staff, your teachers and especially your PSHE lessons. They will give you all the information and help you with personal statements, CVs or anything you may need on your journey out of school. Currently I have a full time job and couldn't have got it without the help of the sixth form staff helping me with my CV.
Overall I found my sixth form experience at Herne Bay High very enjoyable and would encourage everyone to go and experience it too.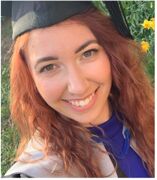 REBECCA
Herne Bay High Sixth Form gave me the opportunity to ask lots of questions to people in the types of careers I was interested in doing - everyone's career path is different and there are so many ways to get to the same position.
Going straight to a university after 6th form isn't the only route to getting a degree. There are many degree apprenticeships worth looking into. It might take longer but the on the job experience you get at the same time is priceless. All this information was available to me via Sixth Form.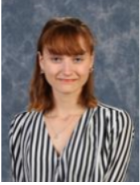 ROSIE
Taking English Literature and Sociology at Herne Bay High 6th Form have massively helped me over the course of my degree and I still use the skills I developed from studying those A Levels today.
For anyone wanting a career in the arts, Herne Bay High offer amazing Performing Arts and Drama courses.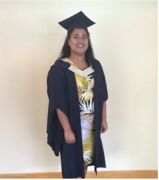 GRACE
You don't have to be a high achiever or academically outstanding to be successful. Success is based on your own goals and achievements. Herne Bay High 6th Form will give you the opportunity to develop your skills and this has given me the confidence to change direction in order to achieve the career I desire.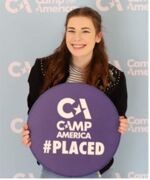 CHLOE
I took part in many drama clubs at Herne Bay High 6th Form as well as amateur theatre clubs outside of school. I performed in pantomimes, comedy plays etc, and I also helped to lead some drama clubs when I was in my final year of study at HBHS. The school opened these opportunities for me while I was deciding on my future. Since then, I have been able to travel, meet new people and gain new skills that helped my final decision.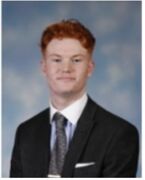 GIDEON
Herne Bay High 6th Form was able to offer countless workshops on CV writing, application writing and life after university. There is so much support given to you at 6th Form and I was always able to ask lots of questions. The staff are extremely knowledgeable.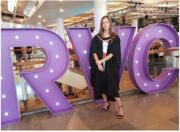 ALEX
Herne Bay High 6th Form gave me the opportunity to attend open days at universities and work experience; this helped me to decide the right path for the future.
For more information on where our students have progressed after leaving Herne Bay High, please click here
As one of the many thousands of alumni who have benefitted from a Herne Bay High education, you are a valued part of our community and a role model to the many students who are following in your footsteps. The friendships you made here are also likely to endure a lifetime. So, whether you can spare time to come and speak to current students, offer work experience to sixth formers or simply share your news, we would love to hear from you on 6form@hernebayhigh.org