Partnerships
Herne Bay High School is in a fortunate position to be in several partnerships with other organisations in our area. These partnerships afford us a range of opportunities for staff and students alike.
Student Opportunities
East Kent Schools Together is a unique partnership of a cluster of schools comprising Independent Schools, Comprehensive State Schools, and our local university. The remit of this group is to create opportunities that allow students from across all partners to participate in networking, confidence building, aspirational and Well-being activities.
The partnership creates a student voice group every year that is chaired by elected student reps and who meet at the same time as our partner schools meet.
The Partnership has also secured several grants and other funding to support unique projects such as the deckchair Art project.
This partnership doesn't just focus on student opportunity but provides the partner schools with regular cluster meetings between subject departments which allow us to share good practice and support one another. Other staff training events are also sought and allow us access to high quality guest speakers.
To find out more about EKST, click here to see the range of activities available on their website.
Opportunities for Initial Teacher Training
Many of our other partners support us with access to high quality Initial Teacher Training. Currently, we are partnered with the East Kent Learning Alliance and Kent and Medway Teach.
These partners allow us to advertise places where school based Initial Teacher Training can be accessed. Candidates can apply to our schools directly and we can work together in partnership to support contrast placements.
If you are interested in training to become a teacher, do get in touch with us and we can support you in finding a teacher training pathway that is right for you. We can also talk to you about the requirements you need to apply. You can email us through the contact page to speak to the Induction Tutor.
To find out more about EKLA, click here and if you are interested in Kent and Medway Teach, click here.
The Herne Bay & East Kent Coastal School Sports Partnership lies across two districts within the county of Kent – Canterbury & Swale.
Established in 2003, the partnership brings together 6 secondary, 25 primary and one pupil referral unit to work together to improve PE and School Sport. These schools are predominantly from Herne Bay, Whitstable and Faversham, with 2 secondary and one primary school located in Canterbury. In total, the partnership serves approximately 12,500 pupils.
Herne Bay High Schools hosts the School Sports Partnership, consisting of the Partnership Manager along with a small team of PE advisors and support staff. The Partnership Manager also carries out the role of the School Games Organiser – a Government funded role, whose remit is, among other things, to roll out the School Games Programme. This encompasses offering a large number of competitions to all the primary and secondary schools within the Partnership, in a wide range of sports, together with other sporting opportunities.
The Partnership has 5 different target areas for development work:
To improve and increase the provision of High Quality PE for all students
To increase the opportunities for all young people to participate in a range of high quality activities on school site
To increase the opportunities for all young people to participate in a range of high quality activities in a community environment
To increase provision for all young people to develop their potential
To increase the number of opportunities for pupils to take part in leadership and volunteering roles.
To help achieve these targets, the partnership works closely with many different people and agencies. Primary School PE Co-ordinators work closely with the team to produce detailed action plans to develop their schools. Other people involved include: parents, volunteers, coaches and community club representatives. The Partnership Manager links with other local, county and national agencies such as Sports Development Officers, County PE Advisors, National Governing Bodies and the County Sports Partnership.
With all these people "working together" to achieve one goal, the impact has been very significant. The Herne Bay & East Kent Coastal Partnership uses PE and School Sport as a tool for having the whole school and community impact. It strives to eradicate barriers to participation so that everyone, no matter what ability, age or gender, will have equal opportunities to access PE and Sport.
The key to our partnership's success is that we all share the same dedication, passion and drive to make a lifelong impact on our pupils' lives.
Please click here to read the partnership's weekly newsletter - In The Loop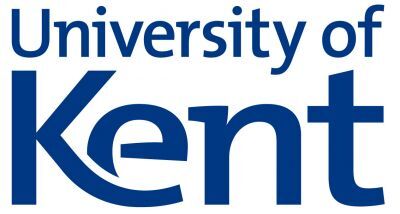 Are you looking to develop your skills or return to learning after a break? Are you keen to gain a valuable qualification? Would you like to be able to attend classes in the evening?
If the answer to any of these is 'yes' then the University of Kent's Access to Higher Education Diploma could be suitable for you.
Hosted in the evenings, here at Herne Bay High, you can study a range of subjects as part of a small group of other adults, either as a valuable stand-alone qualification, your first step towards a degree or just for interest.
Please click the flyer below to find out more about the course and for further information, please contact the University of Kent via their website at www.kent.ac.uk/accesshe