Football Academy

Football Academy

Football Academy
Football Academy
Our Mission Statement
"To provide young people with the highest standard of both education and football, whilst raising the aspirations of those involved in our academy".
Academic achievements are the cornerstone of our values. We provide a learning experience which develops the individual ready for the wider world. From a footballing perspective, we provide coaching of the highest professional standard and aim to give talented footballers the opportunity to progress in the game.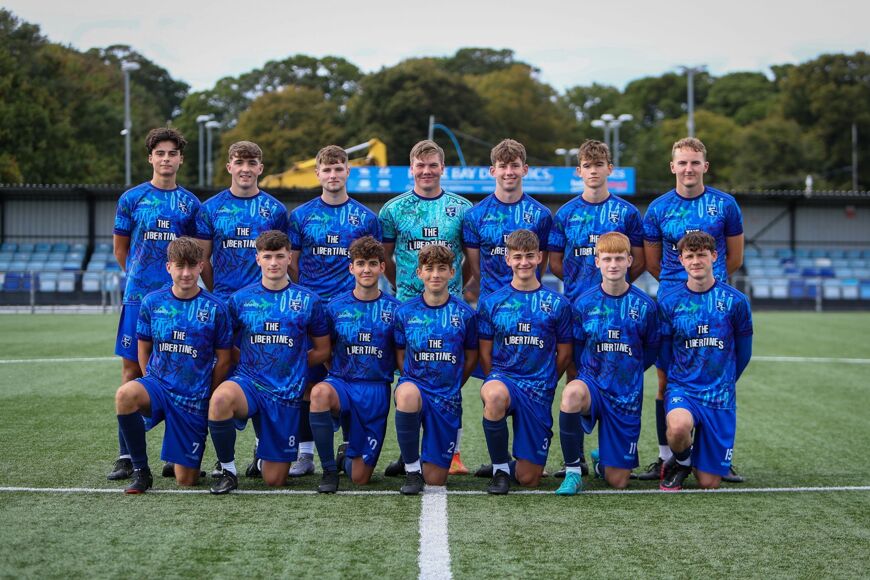 Why join us?
• High achieving sixth form - one of the best in the whole county
• Wide choice of BTEC, A level and vocational courses on offer
• Full time programme which balances football and academic study
• Guided by UEFA A and B coaches
• Play/Train at MFC on the stadium 3G pitch
• Achieve your goals - Whether that's university, employment, or a scholarship
The football programme:
• Train/Play on Margate FC's stadium 3G pitch
• Coached by UEFA A and UEFA B staff
• Play a full competitive season
• Academy has a direct link with U23's football
• Academy has a direct link with the first team
Margate FC has a thriving youth system and has a strong emphasis on developing players. The pathway from academy to first exists for those committed and talented enough to take it.

Within the academy we have many players who come from Margate FC, but we also have players who play for various U18 sides at the weekend. Players from Faversham Town, Herne Bay FC, Sittingbourne FC and Ramsgate FC, all play for our academy team.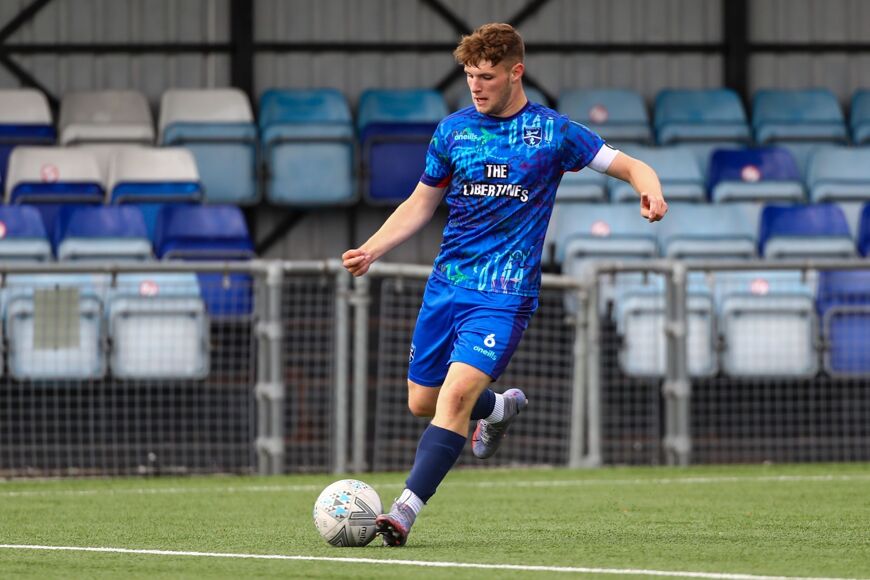 What can I study?
BTEC Level 3 Extended Diploma in Sport
Within the academy you can study a full time BTEC Level 3 programme over 2 years, equivalent to A levels, opening the door to university. This allows you focus purely on sport science related topics such as Psychology of Sport, Sociology, Anatomy and Physiology, Coaching, Nutrition, Fitness Training and Sports Business.
A Levels
You can select any A levels you like from the courses available in the selected blocks (if you select A levels and want to be part of the football academy, you must indicate this on your application). We have a large selection of courses, far more than most other sixth forms. A levels such as Business, English or Science are available, for full details on the wide selection of A Level courses please click here.
Vocational Courses
You can study level 2 and 3 fitness/health-based courses, preparing you for employment
VTCT Level 2 Diploma in Exercise, Health and Fitness Studies - this is a 1 year course, which incorporates a Fitness Instructors qualification, and prepares you with skills for the workplace.
VTCT Level 3 Personal Training - 1 year course, pre-requisite is the level 2 Fitness Instructors Certificate.
How to apply?
Applications are made on line via Kent Choices.
Upon joining Herne Bay High 6th Form you will be allocated a 6th Form Mentor who will support you on your journey. Studying at 6th Form is a significant step up from GCSE and you will be encouraged to take greater responsibility for your own organisation, focus and studies. Your key to success is to use your time wisely, become an independent learner and have a positive attitude. The Herne Bay High dates to submit your application to us via Kent Choices are from the 24th November 2022 to the 3rd February 2023 at 3pm.
You must indicate on your application that you wish to be part of the football academy.
However, should you still wish to apply for the Football Academy after this date, please complete the following on line form.
Football Trials
Information on trials will be released shortly.
Should you have any questions please contact the football academy directly on: footballacademy@hernebayhigh.org
Football Kit
All students must purchase academy kit, this is used as uniform on a day-to-day basis, as well as for training purposes. When students receive an offer of a place, order forms and further details will be issued. Kit orders are placed in early summer to ensure all items arrive ready for September.
Please note that academy kit is made to order and non-refundable.
Other Key Considerations
The school is also in a fantastic location, with excellent transport links:
Trains:
Margate to Herne Bay – 16 minutes
Whitstable to Herne Bay – 7 minutes
Faversham to Herne Bay – 15 minutes
Ramsgate to Herne Bay – 27 minutes
Buses:
Canterbury to Herne Bay – 31 minutes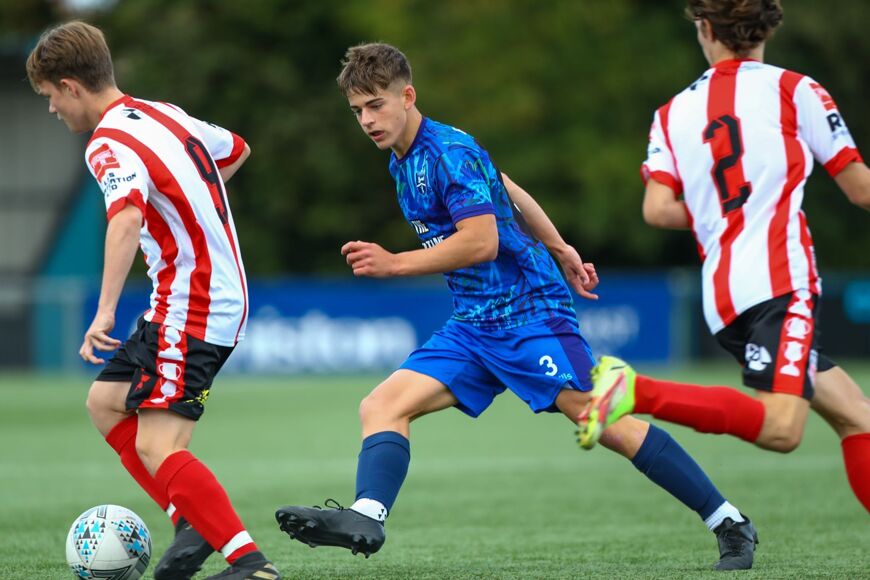 Exit Routes
A key question all perspective students should ask themselves is 'where will this academy take me? What doors will it open for me in the future?' Exit roues include:
University - Via our level 3 courses, depending on grades achieved, students can progress onto university in a wide range of different subjects. Remember, you also have the option to change subject when moving on to university, for example moving away from a sports pathway. It is the UCAS points at level 3 which allow university access, not necessarily the subject specifically.
Scholarships - Scholarships in the USA are also an option when you have finished your studies. We can help players make the right informed choices and guide them through the application/trial process. We have a trusted partner, Sports Recruiting USA, who can offer a variety of different service with regards to scholarship.
Employment - Our vocational courses allow students to leave the MFC academy and move directly into employment with the skills and experience they have acquired.
Playing Contracts
Through the academy we aim to help players reach their goal of securing playing contracts at semi pro and pro clubs. This is obviously something that is only for the very best players who are good enough to make that step. The 'MFC Player Pathway' is there to provide players with the opportunity to move through the ranks. The club wants to see players move through the age categories, the academy, U23's and hopefully represent the first team.