Information for Students
We know it can be daunting starting at a new school, but we will do everything we can to make the transition as easy and enjoyable as possible.
Below you will find some useful information about starting at Herne Bay High School
What you need to know about joining HBHS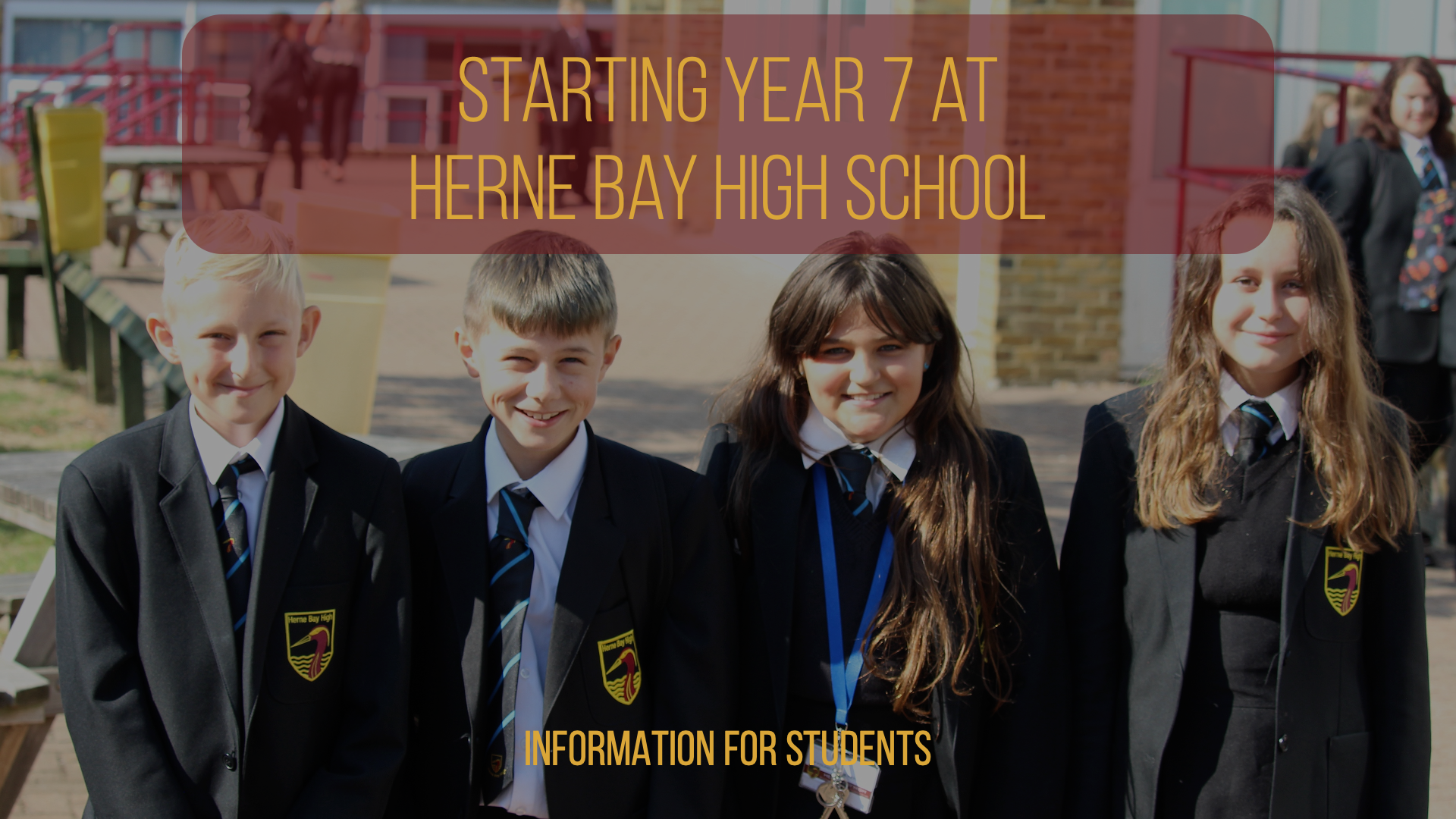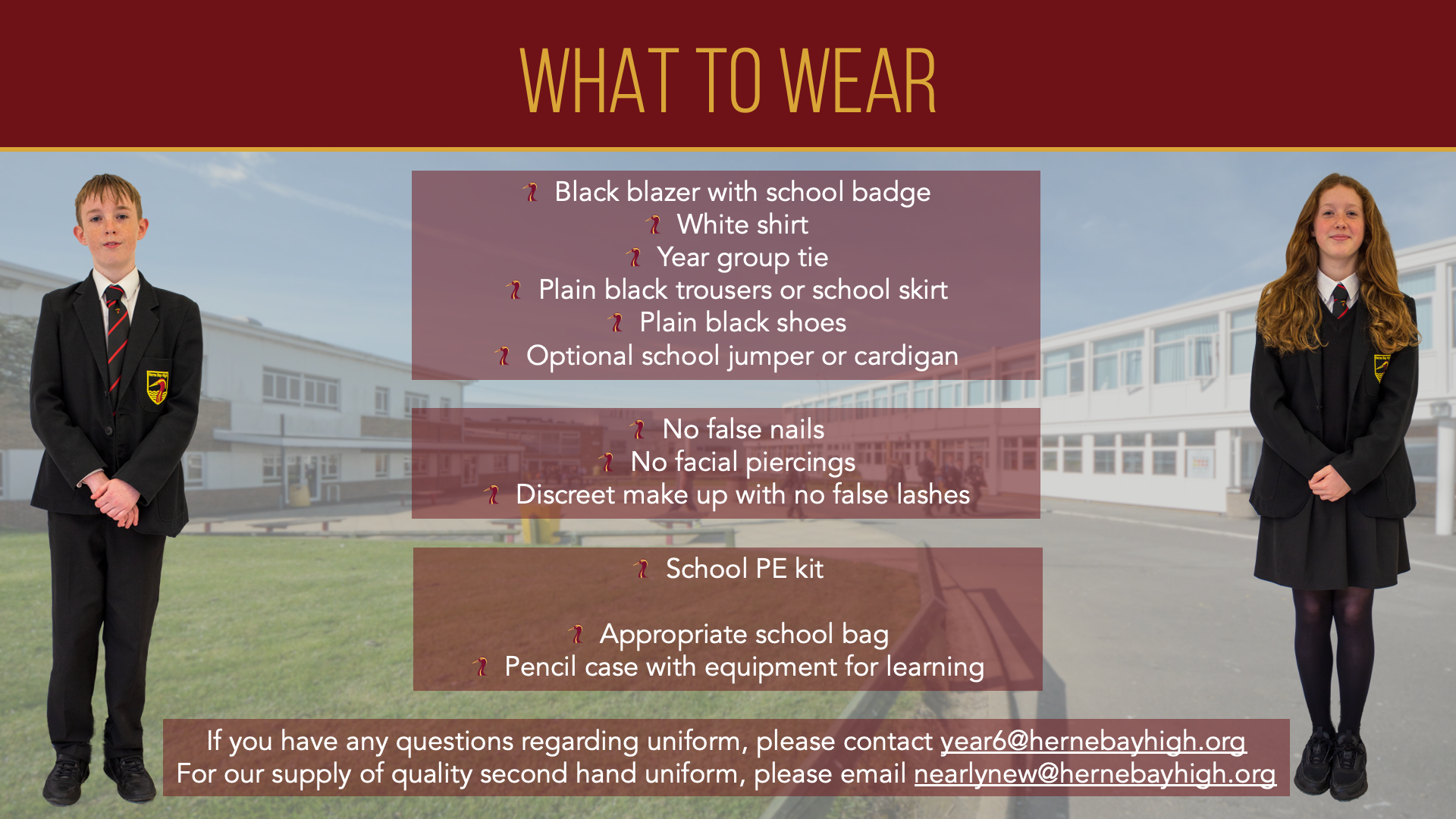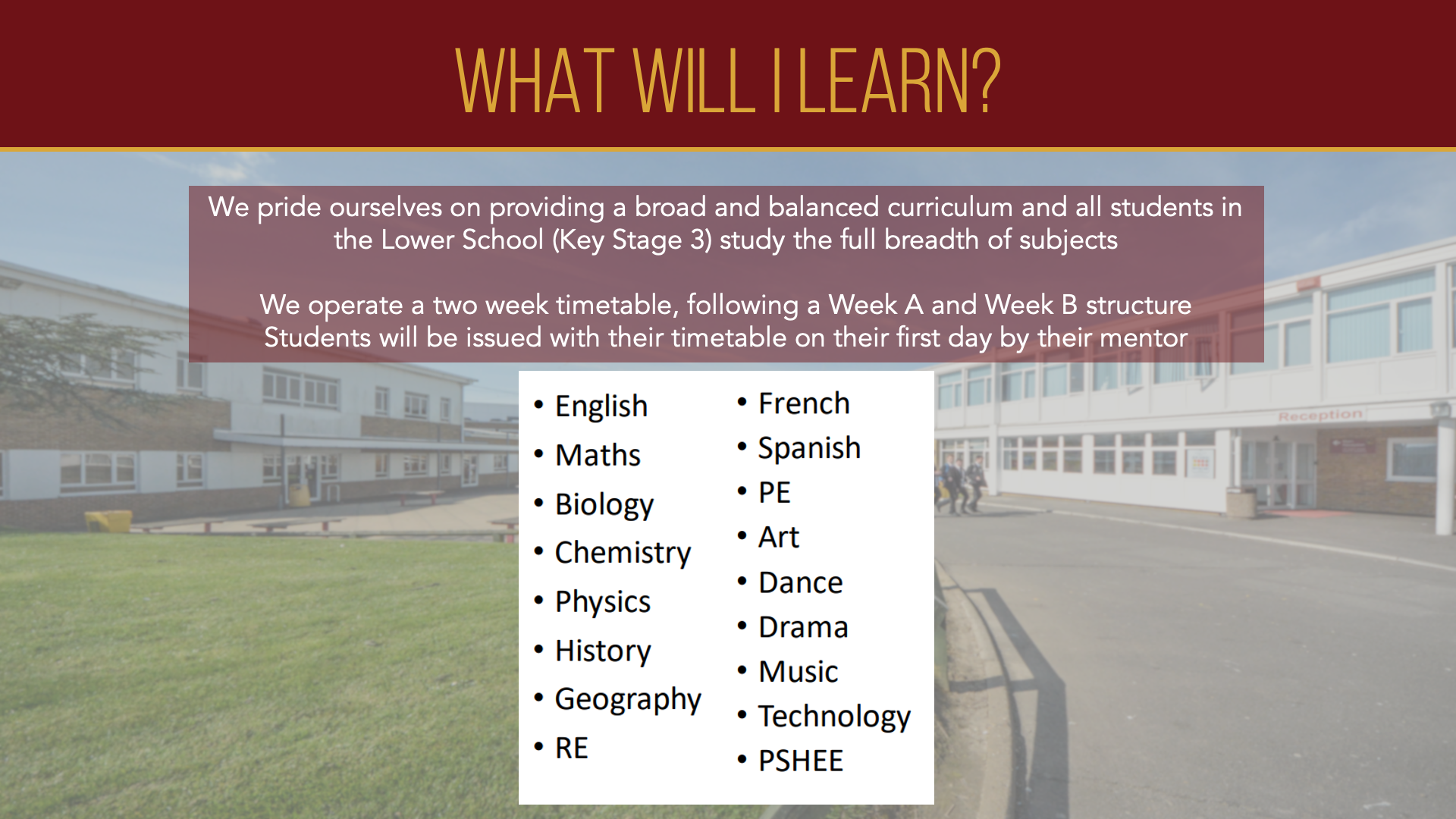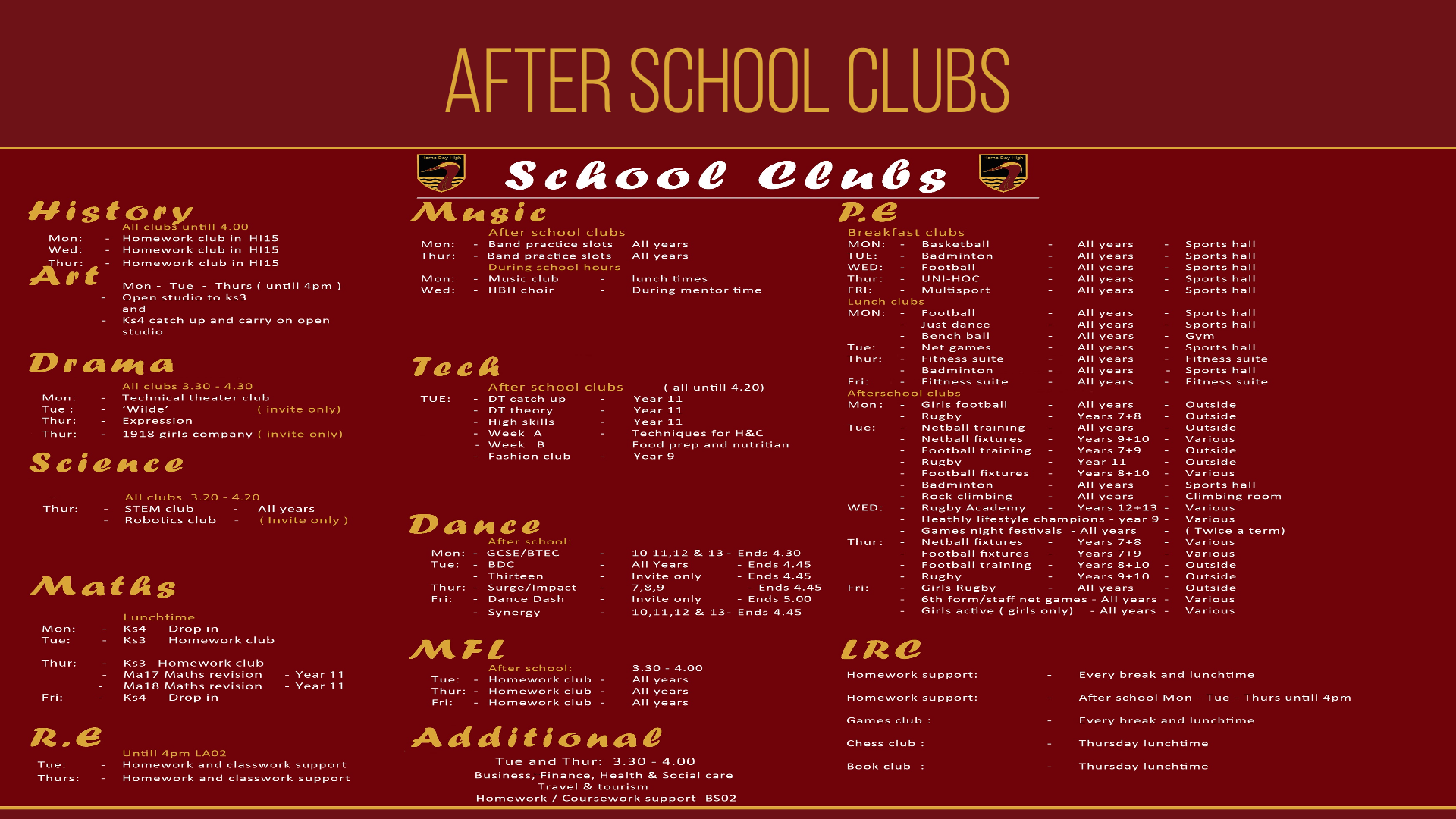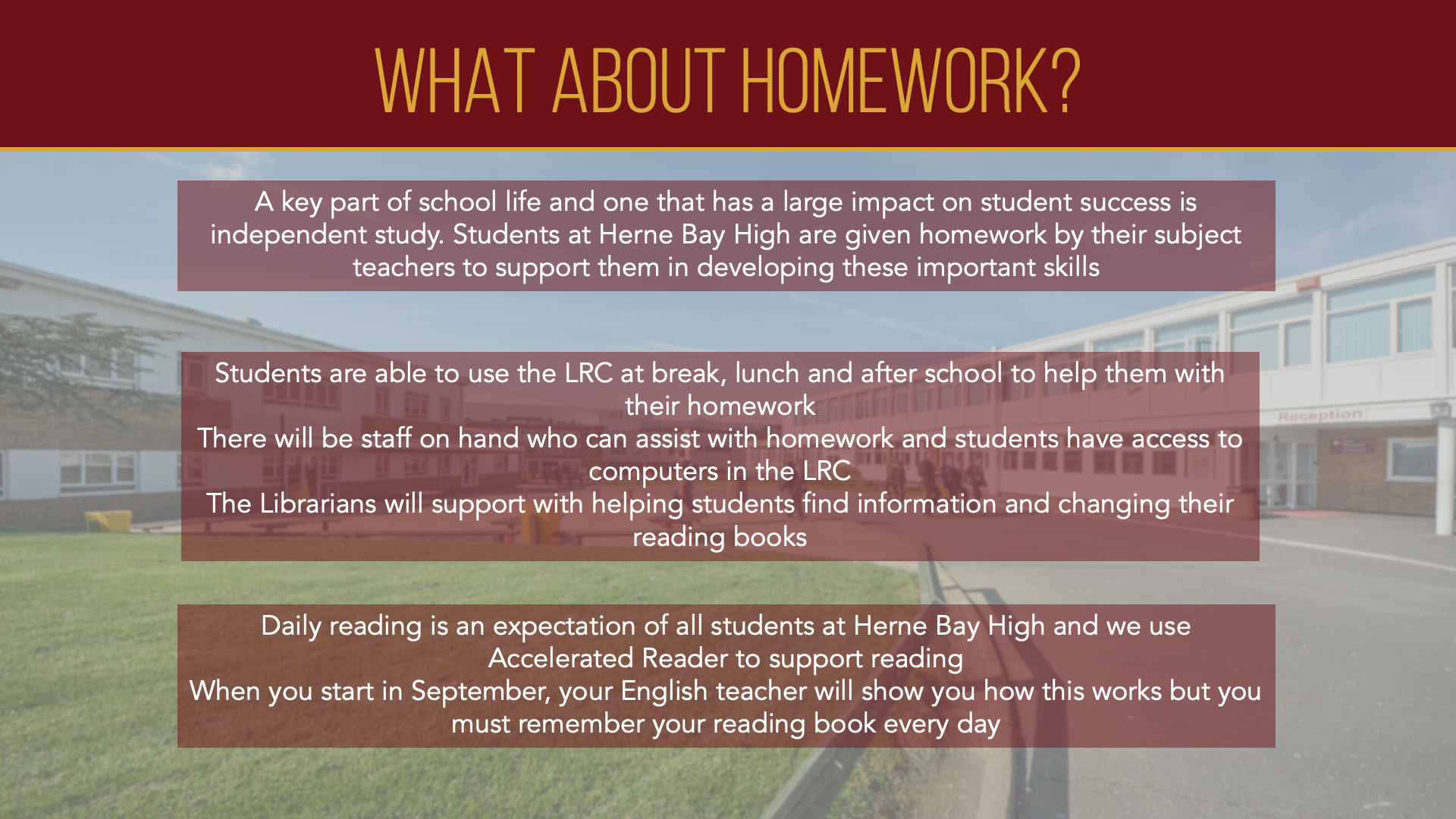 Travelling to school on the bus?
Our friends at Stagecoach have produced this helpful video to show you all the options for travelling to school by bus
Induction Days
You will be joining us on Thursday 6th and Friday 7th July for your induction days. You should wear your normal primary school uniform, but please wear trainers as there may be sporting activities on both days. You should arrive at the Arena car park (Gate 4) at 08:45, where you will be met by a member of staff and shown which way to go. Your day will end at 14:30 and you can be collected from the same location, or make your own way home.
We're pleased to be able to offer you a complimentary lunch on both days:
Main Meal Option:
Thursday
Roast Beef & Yorkshire pudding or Quorn & Vegetable Savoury Crumble
Roast Potatoes
Carrots and Peas
Rice pudding & Jam or Jelly pot
Friday
Fish fingers & chips or Vegan sausage roll & chips.
Baked beans or peas
Sprinkle sponge
Cold Section:
(1 savoury item, 1 sweet item and a small juice/water)
Savoury: Sandwich, Roll, Wrap, Pasta pot, Crusty Roll
Sweet: Biscuits, Cake bar, Grapes, Yoghurt
Allergies
All our staff are fully trained in allergen awareness; however, we are unable to guarantee that any of our food is 100% allergen free as there is always a small risk of cross-contamination.
All our cold items are labelled with a full ingredients list with allergens stated in BOLD.
All ingredient information can be found on the website for our menus.