10 Nov
In line with school tradition, we paused as a school community at 11am on the day nearest to 11th November to mark the armistice.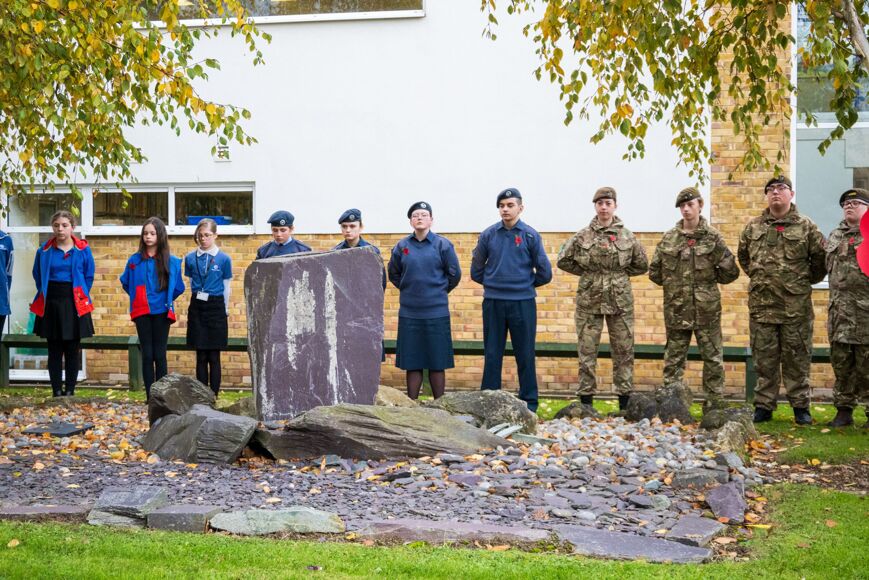 Spearheaded by Mrs Hoare, we invited students who are members of uniformed groups to wear their uniform to school, where they were joined in our memorial garden by staff members, including Ms Claughton and Mr Eastwood who are both veterans of HM Forces.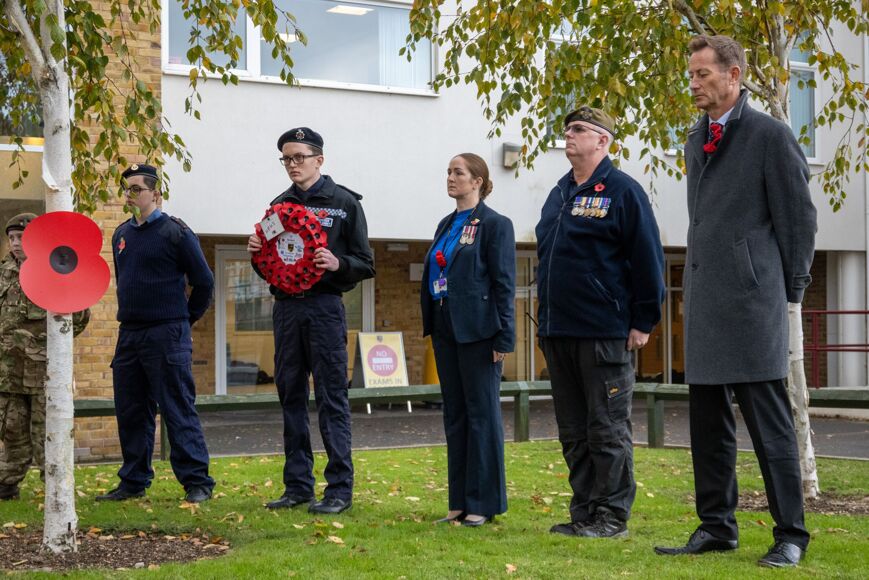 The rest of the school were able to join in the act of remembrance, led by Ms Hobbs, which was broadcast across the school to classrooms and social spaces.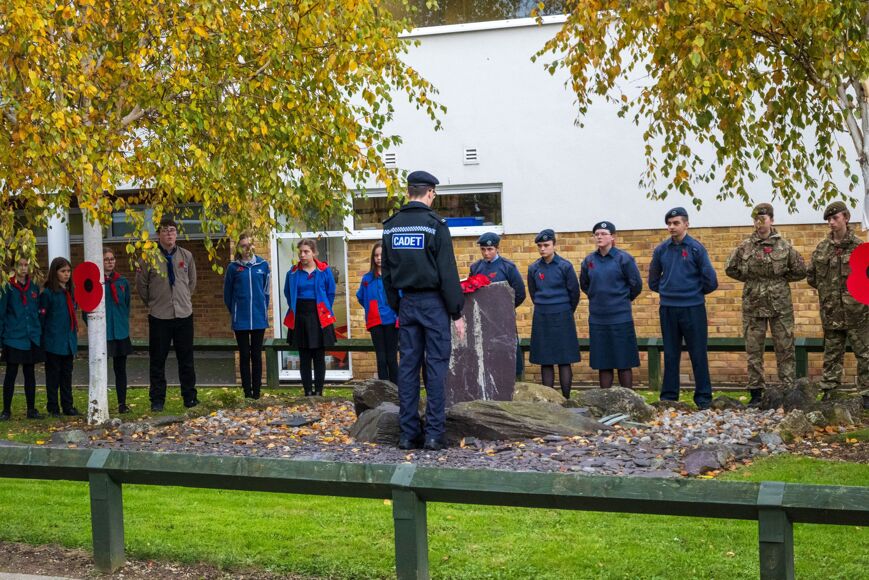 We were very fortunate that Year 9 student Harland, was able to play both the Last Post and Reveille to mark the start and end of our two minutes silence; the first time we have have a Bugler in attendance at our remembrance parade.
This poignant and moving ceremony serves to remind our school community of the sacrifices made by those in the past that allow us to enjoy the freedoms we have today and to remember those currently involved in conflicts around the world.