24 Aug
Our Year 11 students that sat exams this summer were a wonderful year group to teach and that have, over their 5 years at Herne Bay High School, had to deal with the impact of COVID lockdowns and a post-Covid education. We should not underestimate the impact this has had over time and, with a true sense of resilience and regardless of these difficulties, they have worked tremendously hard over the past 18 months.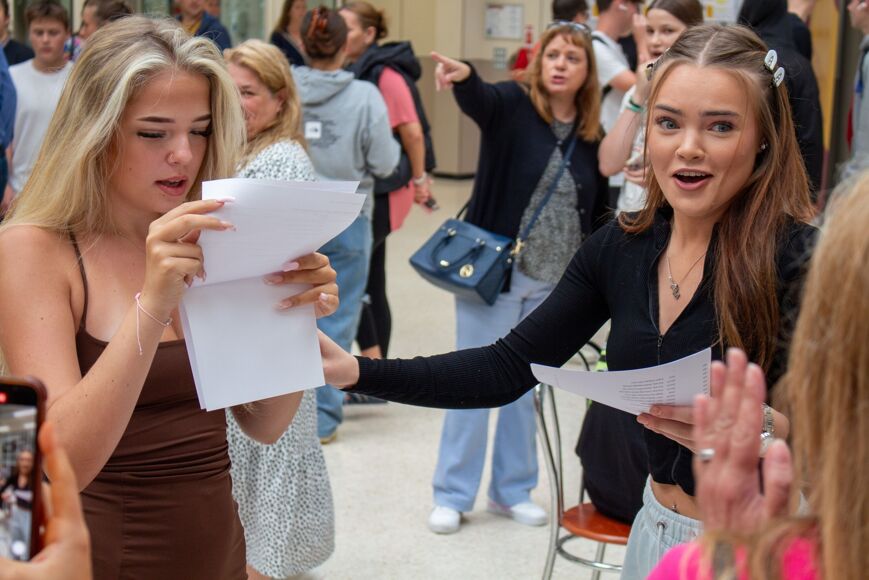 The GCSE results published today are a reflection of their determination, dedication, and drive to be the best they can be. Students should be proud of their achievements and I hope they are as thrilled with their outcomes as we are.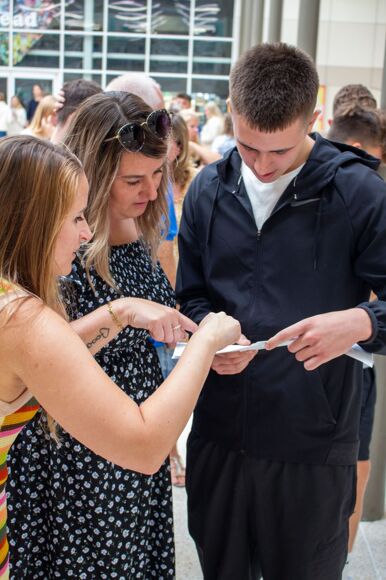 Mr Boyes said "I am proud of our students and how they have approached their GCSE education, they thoroughly deserve the opportunities they have earned through their hard work. Once again, we will welcome back a record number into our hugely successful "Outstanding" Sixth Form where I am sure they will go on to emulate the successes of our current leavers. For those that have achieved what they need to be able to progress on to a wide range of alternative destinations, I wish every one of them the very best for their futures and look forward to welcoming them back in the coming years as alumni so they can share their journeys and inspire our younger students."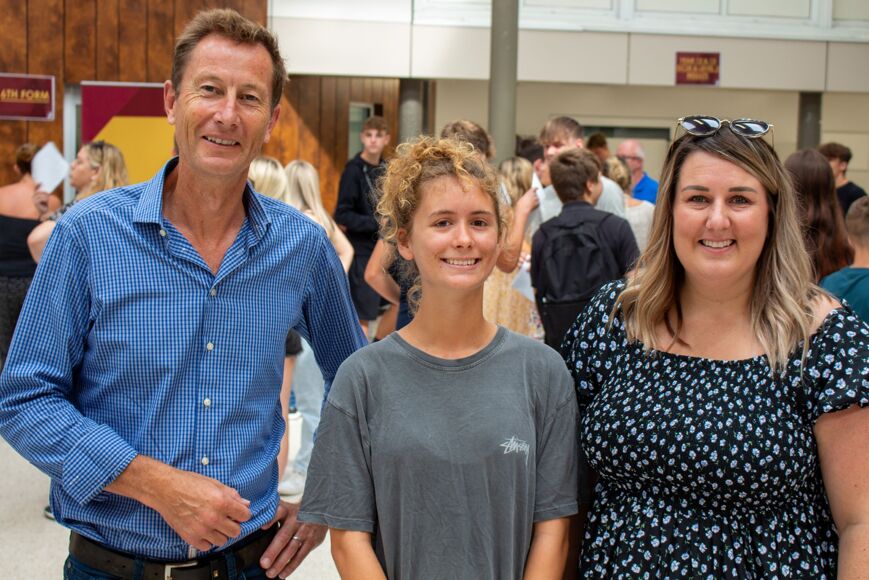 It is wonderful to report that students across the ability range have made superb progress and have been rewarded with excellent GCSE grades this summer, even with the anticipated harsher marking that has realigned grade outcomes with pre-Covid levels. There are many examples of students still achieving the very top grades of 8 and 9, with nearly 60 grades being awarded in this band, a 20% increase on 2022, which is testament to the hours of work students have put in.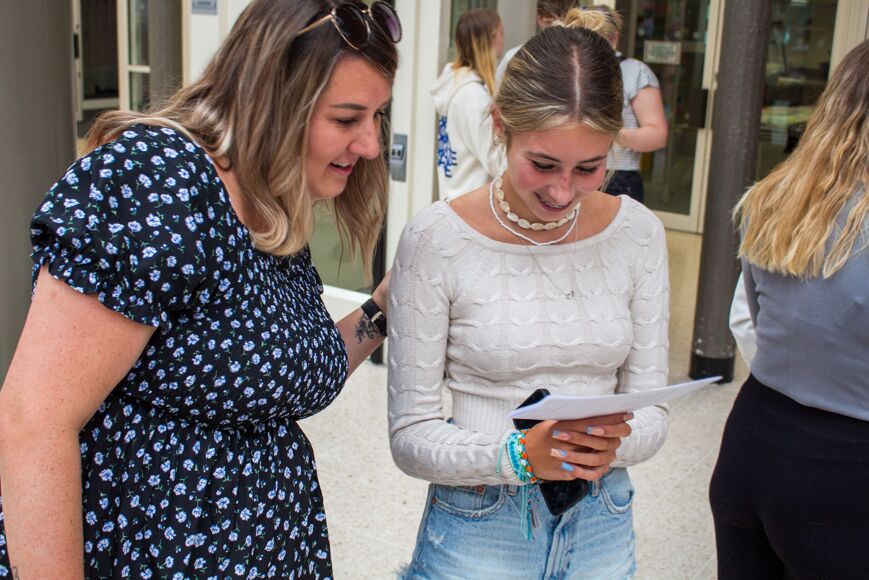 The number of students passing 5 GCSEs at grades 9 to 4 now sits at 58 %. In our core subjects of English and Mathematics, we have 72% of our students passing at the national level of grade 4 or higher and additionally 98.5% of students at Herne Bay High School achieved GCSE passes. Both measures give a clear statement of how inclusive the school is for students of all abilities. These outcomes are the product of a lot of hard work from our students and they should all be proud.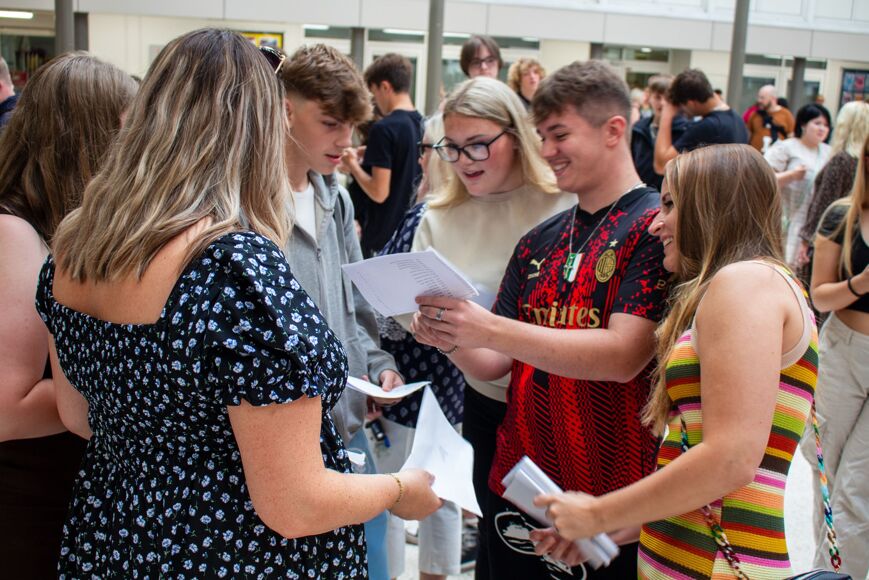 It is so important to us that every student, regardless of their starting point, talent or ability, has the opportunity to be successful in life. These results will provide the springboard for our students to progress onto the next stage of their educational journey, whether as one of the vast majority of students staying on into the school's outstanding Sixth Form, they are moving to another educational institution, or into a training position.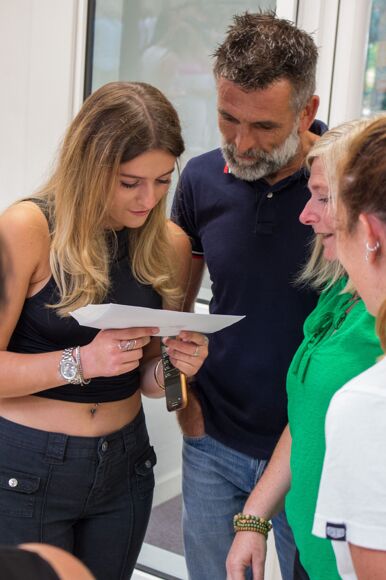 These Year 11 students have not only achieved a super set of exam results in difficult times, but they have also gained so much more during their time at Herne Bay High School. Watching them mature into young adults and gain wider life experiences, whether in the fields of sport, the visual or performing arts, supporting charities or undertaking community service. They should be very proud of themselves, and we wish them all the very best for their futures.