Rugby Academy
"To inspire aspirations and support our rugby players to achieve excellent and reach their maximum potential both academically and within the rugby academy"
Herne Bay High School offers a Rugby Pathway for students aged 16-18 as part of our exciting provision at Post 16. We offer fantastic sports facilities and have a strong academic focus that ensures students work towards their grades with a clear plan and pathway for their future and chosen career paths. The rugby programme has been designed to ensure our student athletes are fully prepared for the choices they make after their Sixth Form studies. The academy offers aspirations of playing, coaching, and refereeing at higher levels and has links to both local and professional RFU clubs to support a truly all-encompassing rugby experience.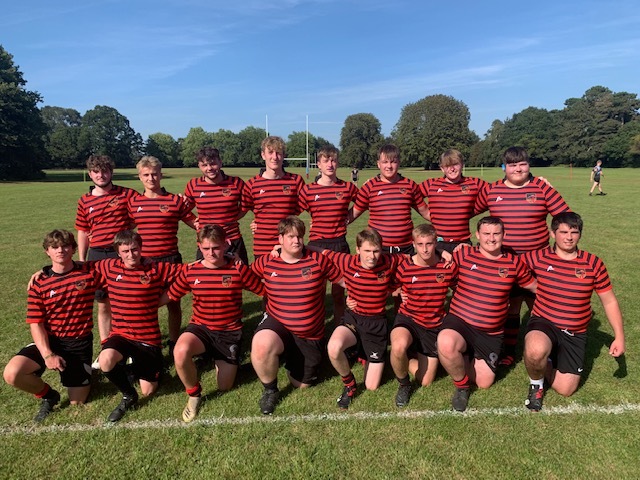 For the 2024/25 academic year we plan to have over 20 students regularly participating in 12 rugby sessions per week along with fixtures throughout the year. Herne Bay High Rugby Academy will lead the development of elite rugby in the area, developing links with feeder clubs and become a best practice model for elite athlete development. The HBHRA will provide its students with outstanding facilities, coaching and support services, as well as high quality academic study. The HBHRA will support students in gaining places in professional sports academies and higher education institutions.
Our high achieving sixth form is one of the most recognised in the county and is rated by Ofsted as Outstanding. We offer a high number of academic subjects to run alongside the Rugby Academy and these are organised in several different study blocks, including A levels such as Business, English or Sciences and the Sport and Physical Activity OCR Cambridge Technical Certificate (Level 3). For full details on the courses, please visit: Course Guide - Herne Bay High School
The skills gained by following this pathway will provide a broad introduction to the sports sector and provide the ability to work in the sport industry. The vocational courses (subject to availability/change) will follow different training and educational courses and the weekly programme will consist of both training and classroom-based study each day.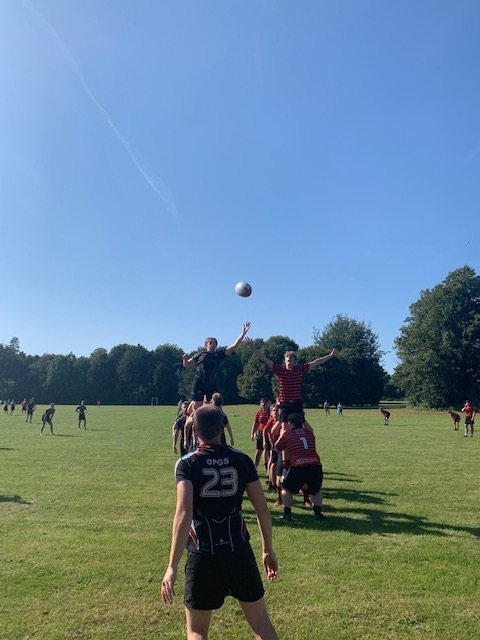 Entry Requirements
Entry into the academy will also be based on three different selection assessment criteria: attitude, aptitude and academic ability. When applying via Kent Choices, please select the subjects you wish to apply for in addition to the Rugby Academy.
Rugby Trials will take place at the school on Saturday 24th February 2024 between 10:00 and 12:00. Should you not be able to attend this date, please contact the Rugby Coaches directly at d.molloy@hernebayhigh.org
Matches will be played either on a Wednesday or Saturday. Students must be available for all matches. Extra curricular activities include trips to see premiership matches, The Gallagher Premiership Finals, and an annual tour.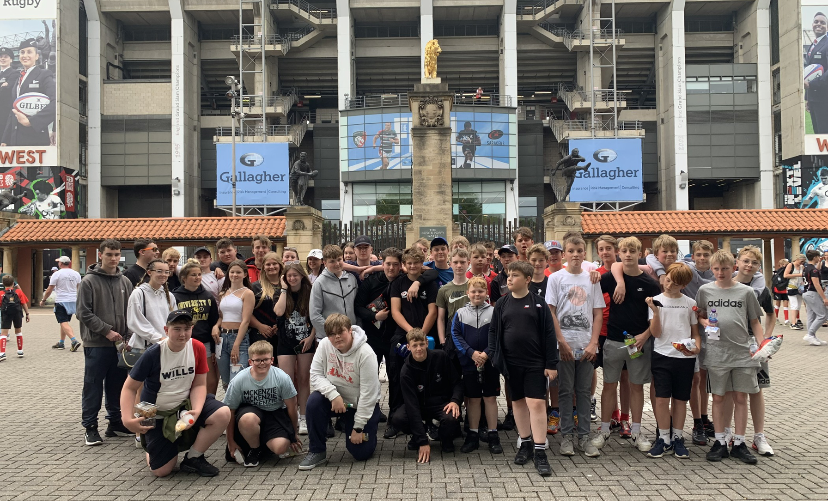 Further Information
The school is in a fantastic location, only ten minutes walk from Herne Bay Railway Station, with excellent transport links from the surrounding area:
Trains:
Margate - 16 Minutes
Whitstable - 7 Minutes
Faversham - 15 Minutes
Ramsgate - 27 Minutes
Buses:
Canterbury - 31 Minutes
Whitstable - 20 Minutes
Course Leader - Mr D Molloy - former professional rugby union player with over 300 caps for Wasps RFC, Gloucester RFC, Leinster RFC, and England. For any queries or discussion on the rugby academy, please contact d.molloy@hernebayhigh.org